What is Temu
Temu is an e-commerce company that connects consumers with sellers, manufacturers, and brands worldwide through an online marketplace, offering a wide selection of quality merchandise at near wholesale prices.
This article will look at and answer the following questions:
What does Temu sell
What does Temu stand for
What areas does Temu serve
What is Next-Gen Manufacturing
How to search for products on Temu
How to purchase an item on Temu
What payment methods do Temu accept
What is Temu's returns policy
What does Temu sell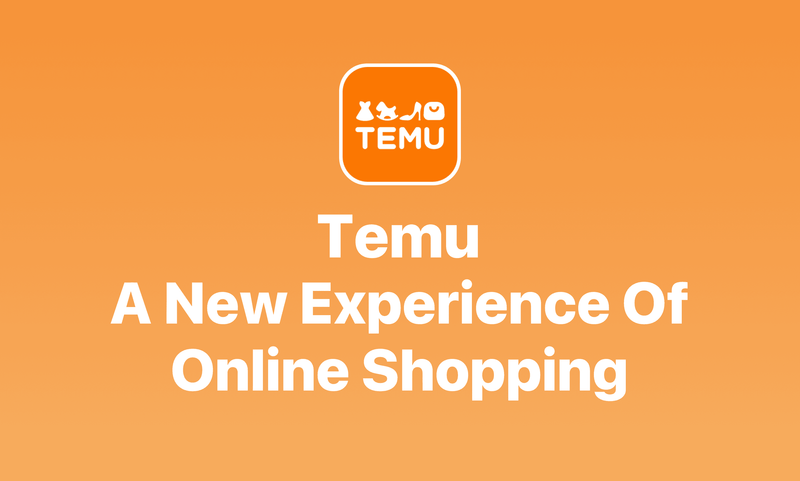 The Temu marketplace is available at www.temu.com and through mobile apps downloaded from Google Play and App Store. It offers a broad range of quality merchandise across 29 categories, including women's and men's clothing, beauty and health, home and kitchen, sports and outdoors, appliances, tools and home improvement, pet supplies, and toys and games, among others.
What does Temu stand for
Empowerment
Everyone deserves to live the life they dream of having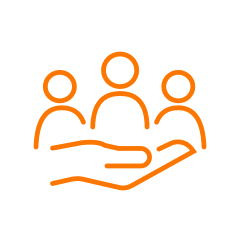 Inclusion and diversity
Respect and embrace differences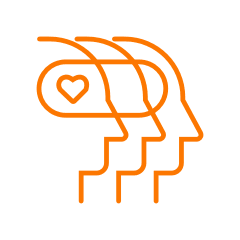 Integrity
Honest, ethical, and trustworthy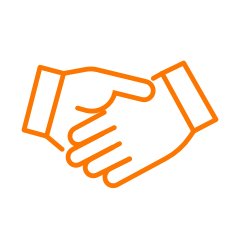 Socially responsible
Do good for the world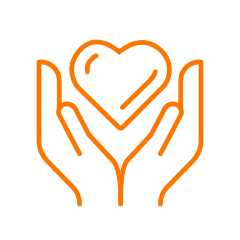 Guided by its core values of empowerment, inclusion and diversity, integrity, and social responsibility, Temu seeks to connect consumers with the best global suppliers and empower them to pursue their dreams. Temu's diversity in suppliers allows it to offer the widest merchandise selection to meet the varied needs of consumers from different backgrounds.
Temu's name, which means 'team up, price down,' reflects its philosophy of working together to create economies of scale and value.
What is Next-Gen Manufacturing
Next-Gen Manufacturing is a new online shopping model pioneered by Temu where consumers initiate the demand that is then matched by manufacturers.
Unlike the traditional model where brands produced goods and then marketed them to consumers, the Next-Gen Manufacturing model enables sellers to adjust their product development and manufacturing processes according to market insights channeled through Temu. This approach results in lower costs for both consumers and sellers due to economies of scale from better product fit, increased sales, and less waste from mismatched production.
As a new-generation e-commerce platform, Temu seeks to revolutionize the way online shopping is done by seamlessly matching individual user needs with resources from anywhere in the world. This next era of e-commerce would go beyond cutting out middlemen or making manufacturing supply chains more efficient, and create opportunities for new businesses to emerge.
First, customers can use the search button at the top of their Temu app or Temu.com to look for items.
Describe what you're looking for in the search bar to start your search. For example: 'party dress,' or 'white denim shorts.' Please use multiple descriptive terms to narrow down the results. For example, using 'little black dress' as a search term will generally produce more curated results compared to using just 'dress.'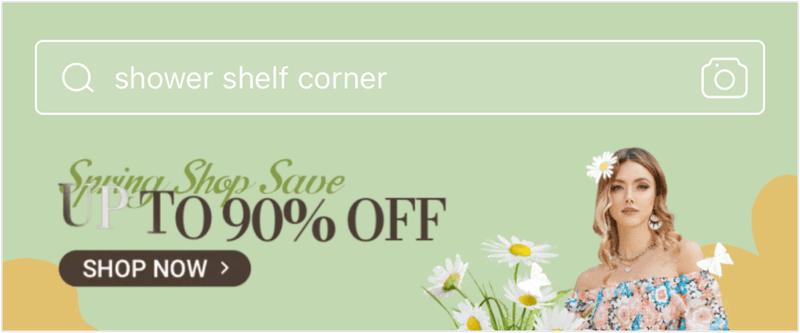 Search results are ordered by how relevant the items are to your search. You can use the 'Sort by' option to reorder your search results based on your preference. For searches that you would like to track on desktop, you can click the orange 'Save' button to get notified when new items that fit your search are posted.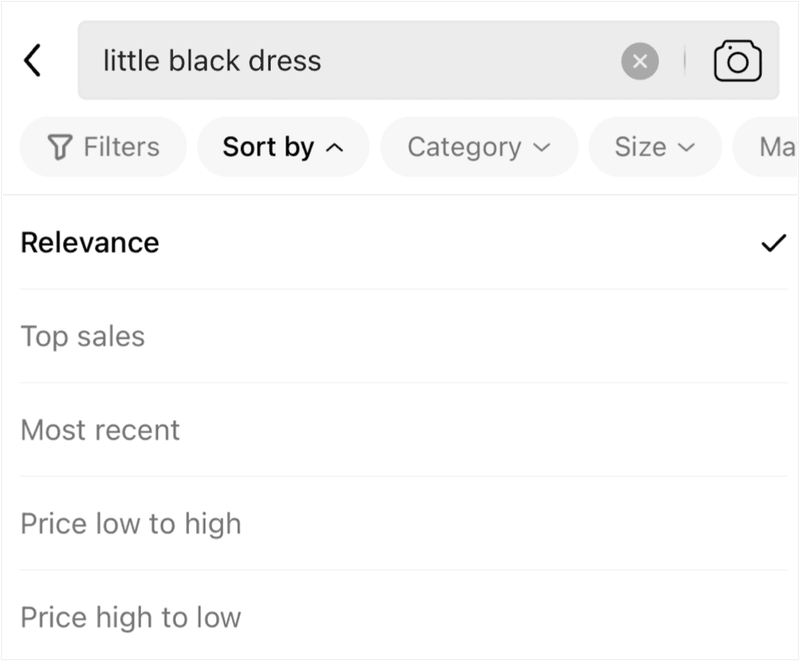 Second, customers can click into the different tabs at the top of the page, labeled 'best sellers,' 'spring sale,' 'new arrivals' and 'categories' to go into different landing pages.
Clicking into the 'categories' tab, for example, would generate a drop-down menu with 29 major categories such as home and kitchen, women's clothing, sport and outdoors, and so on.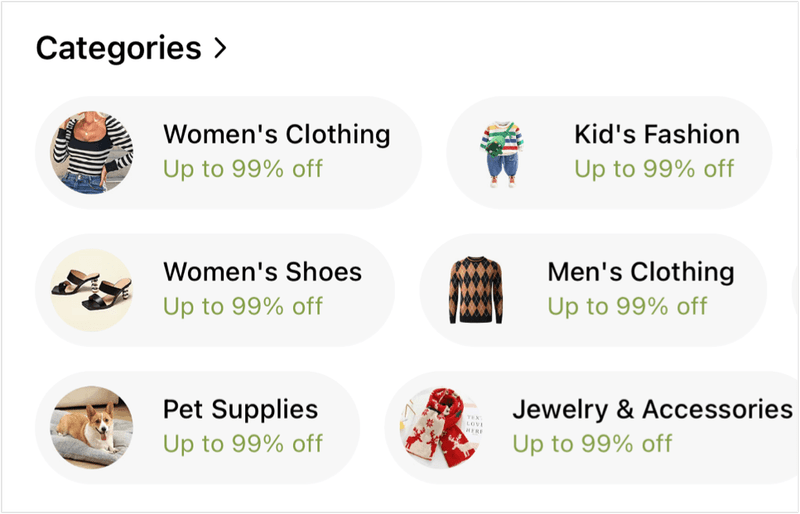 Third, there are special sections on Temu's home page such as 'Lightning Deals' and event or theme-based selections such as 'President's Day Sales' or 'Workspace Refresh' or 'Clearance: Save Up to $100.'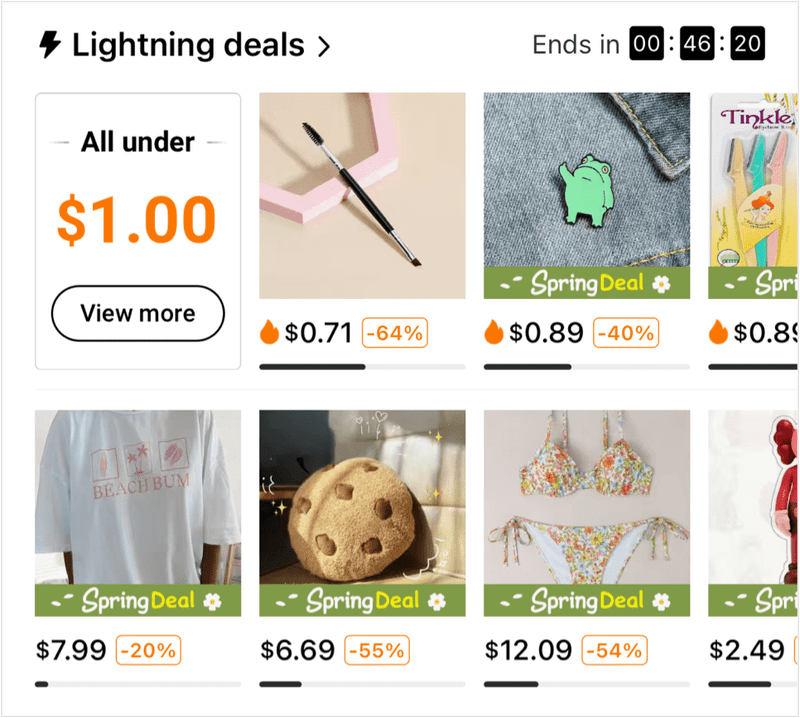 Last but not least, instead of searching for specific items, users can simply scroll down the page and browse the recommended items on their individual feeds. The suggestions are tailored to the individual preferences of the users and aimed at surfacing products that customers may find useful based on their historical browsing and purchase habits.
When shopping on Temu, customers are buying directly from individual shops. If there are any inquiries regarding an item, it is recommended to message the seller directly. Temu offers a return and refund policy, as well as the Temu Purchase Protection Program, ensuring customers can shop with confidence.
To buy an item on Temu, simply click on the product on the website or app: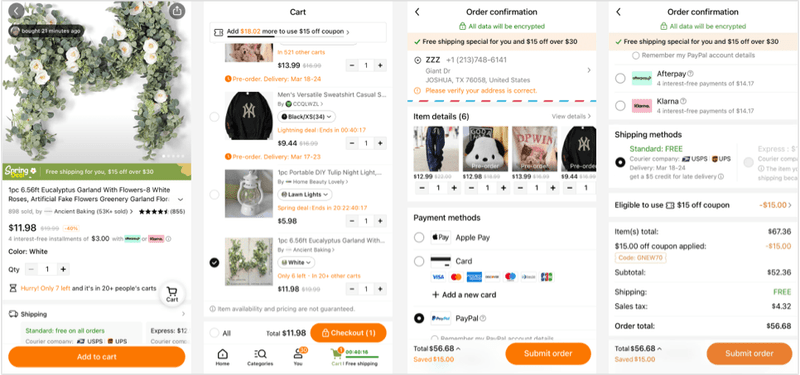 step 01
On the listing page, you can see the photo(s) of the item, product description, the price, as well as review rating, and shipping information.
Select the product by clicking 'Add to cart' after specifying the quantity you are buying.
step 02
You can continue shopping or if you want to check out and pay for the item, click the 'Go to cart' to bring you to the checkout page.
step 03
On the shopping cart, verify the item and pricing details and click 'checkout.'
step 04
On the checkout page, fill in and double-check your shipping address, select the shipping method (standard or express if available), and payment method.
step 05
Confirm the order amount before clicking submit order.
Once you click checkout and complete your payment, congratulations! You've just made a purchase on Temu. We will send you an email confirming the items in your order. You can also view your order information by going to 'Your orders' on your account page from the Temu app or Temu.com.
We work with most major payment providers to keep your payment information secure and safe.
Here are a few of the payment methods we accept:
Major credit/debit cards, including Visa, Mastercard, Discover, American Express, JCB, Diners Club and Maestro/Temu Credit/Apple Pay/Google Pay/PayPal/Cash App Pay/Buy now, pay later services, including Klarna and Afterpay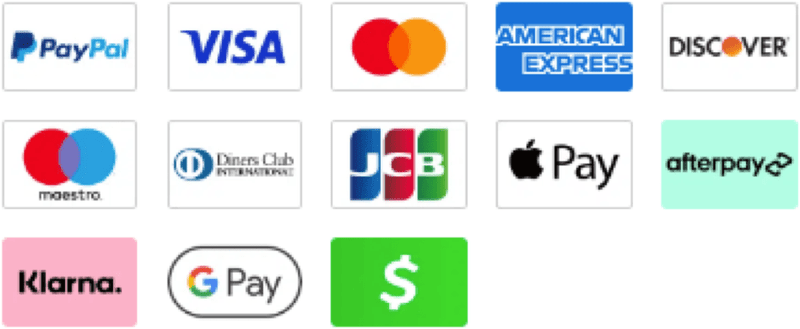 With a few exceptions, nearly all items purchased on Temu can be returned and refunded within 90 days if they do not meet the customer's satisfaction. The following items are among those not eligible for return:
Clothing items that have been worn, washed, damaged, or have had their tags, packaging, or hygiene sticker removed, or are incomplete sets
Items labeled as non-returnable
Free gifts
In addition, the first return for every order is free! Please go to the 'Your orders' page on the Temu app or Temu.com to request a refund and print your free return label. Note: Temu's Customer Support page has a list of answers to frequently asked questions (FAQ) about shipping, tracking, returns and refunds. Customers can access the page here.