About us
What is Temu?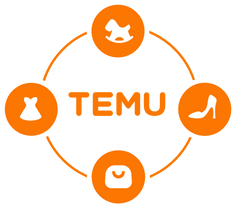 Temu is an online marketplace offering quality merchandise from the world's top suppliers and brands to consumers at wholesale prices anytime, anywhere, and in any quantity. As a member of PDD Holdings (Nasdaq: PDD), Temu works closely with its global network of suppliers and logistics partners to create and curate quality products for consumers to enjoy the conveniences and comforts of life.
How did Temu come about?
Temu started in 2022 from Boston through www.temu.com and its mobile apps (Android/iOS) for the North America market. Temu leverages on PDD Holdings' vast and deep network of merchants, logistic partners, and its established ecosystem built over the years to offer a new discovery based shopping experience.
In 2021 alone, PDD Holdings (Nasdaq: PDD) generated US$14.7 billion revenue, US$2.2 billion net income and US$4.6 billion net cash from operating activities.
Temu's unique strengths
Temu is bringing the world's best manufacturers and small businesses to your doorstops because of our:
Ability to

source the best products

globally
Experience in

managing complex logistical supply chains

Next Gen Manufacturing

pioneered by PDD Holdings (Nasdaq: PDD)
Our values
Consumers first
Consumer satisfaction is our sole KPI
Inclusion and diversity
Respect and embrace differences
Integrity
Honest, ethical, and trustworthy
Socially responsible
Do good to the world